Redding Criminal Domestic Violence Attorney
Protecting Citizens' Rights with Care & Compassion
When it comes to criminal charges of domestic violence, our team at Robert L. Hammonds Jr. Attorney at Law knows there is always more to the story. Our priority lies in making sure your side is fairly heard. Ask our Redding domestic violence attorney to provide you with knowledgeable counsel through these emotionally complicated times.
Facing charges for domestic violence or a restraining order in California? Contact us at (530) 628-6077 to request your FREE consultation.
We proudly serve clients throughout Redding, Shasta, Tehama, Trinity & Siskiyou.
Consequences of Domestic Violence Convictions in California
We recommend retaining an experienced Redding domestic violence lawyer in the early stages of a domestic violence case. Rob Hammonds and our experienced legal team can walk you through the steps necessary to appropriately face these charges. Our goal is to help minimize the impact of the situation on your reputation and future freedoms.
In order to be charged with domestic violence, the alleged violence must have involved someone close to you, either in emotion or proximity.
This can include:
Dating partners
Spouses
Children
In-home grandparents
Roommates or housemates
---
Penalties for Domestic Violence
Some possible penalties for domestic violence in California include:
Loss of custody rights
Participation in domestic violence classes
Restraining order
Fines
Jail time
Loss of California gun rights
Deportation or inadmissibility to the United States (for non-citizens)
Permanent criminal record
While the penalties can be steep, our attorney is prepared to fight for you and find the best defense for your case.
Defenses to Domestic Violence in California
Some common defenses that our Redding domestic violence lawyer can explore include:
Self defense
False Accusation
It was an accident
The injuries were not a result of the actions of the defendant
Our attorney will find the best defense for you to fight for the best possible outcome.
What is Spousal Battery?
This is the lesser of the domestic violence charges. Typically spousal battery results in a misdemeanor case, not because it isn't serious but because no serious damage occurred. Spousal battery covers any amount of force that occurred between two married people. If someone was shoved or grabbed, but no injuries occurred all the way up to light, but non-traumatic injury – this is what spousal battery covers. If the two parties are not married, it becomes known as domestic battery. If it is your first offense, you may get off with a sentence as light as probation, but in most cases the punishment will be around 30 days of jail time unless the injuries are very serious, but still not considered corporal injury.
Domestic Violence Is Not Always Physical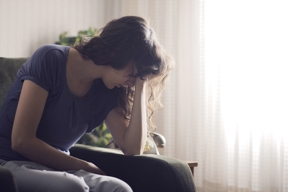 Some domestic violence charges assert that the assault occurred through verbal attacks rather than physical violence. These crimes can sometimes be more difficult for the accuser to prove. Some domestic violence charges involve economic abuse, which can be another form of emotional abuse as well.
Meeting with an experienced domestic violence attorney in Redding should be your first step if accused of either physical or emotional domestic violence. The accuser may already have a temporary California restraining order against you and the consequences can get more severe from there.
A domestic violence conviction goes on your public record, often affecting future job applications and housing opportunities. If you have children, the court may remove your access to them or significantly restrict your freedoms with them.
Robert L. Hammonds Jr. Attorney at Law does not take any case lightly and will work tirelessly to protect your rights. Rob Hammonds takes pride in treating all of our clients as if they were a member of his family. He and our legal team are prepared to help you achieve a favorable outcome.
Arrested for domestic violence? Retain the services of our experienced Redding domestic violence attorney. Call (530) 628-6077.