Redding Sex Crimes Attorney
Proactive Attorney Protecting Your Rights in California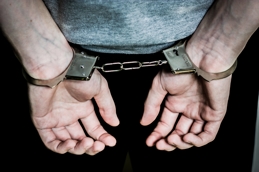 Have you been accused of a sex crime? Protect your reputation and your rights by obtaining aggressive legal representation. Sex crimes carry a stigma that can affect your personal and professional reputation. Ask our team at the offices of Robert L. Hammonds Jr. Attorney at Law for legal guidance today. Our Redding sex crimes lawyer can offer personalized legal guidance for all sex crimes cases.
Call (530) 628-6077 to speak with our sex crime attorney today. We proudly offer free consultations.
You Deserve to be Treated Fairly
Many unique circumstances can lead to a sex crimes accusation. Whether you have been accused by someone unreliable or the accusation arose out of a misunderstanding, you have options. Sometimes law enforcement officials behave poorly toward those accused of a Redding sex crime due to the stigma associated with this type of offense.
If you have been mistreated during the course of your case, or you feel your side of the story has not fairly been heard, we can stand up for you.
Types of sex crimes we represent include:
Child pornography
Prostitution
Failure to register
Indecent exposure
Lewd conduct
Rape
Internet sex crimes
Child molestation
Registering Publicly As a Sex Offender in California
What to Expect:
If convicted of a sex crime, the law states that you must register publicly as a sex offender.
Registering means that, if your name is searched, your conviction can be seen.
This consequence lasts for 10 years after your conviction.
Juveniles who register as sex offenders must remain in the database for five years.
Beyond the public registration, you are also likely facing incarceration and fines. Robert L. Hammonds Jr. Attorney at Law can treat these potentially serious consequences with aggressive action as we aim to protect your future freedoms with our skilled defense techniques.
Contact our Redding sex crimes lawyer at (530) 628-6077. We also serve Shasta, Tehama, Trinity, and Siskiyou.